Check
dinner off
your to-do
list!
Let The Blossoming Kitchen Kitchen take care of you!
As a working parent, you are busier than ever. Let The Blossoming Kitchen take over meal prep. Not only will we save you time, but you can feel great knowing you are feeding your family a healthy, homemade, organic meal.
You have choices when it comes to meal delivery, but we know The Blossoming Kitchen is the solution you have been searching for!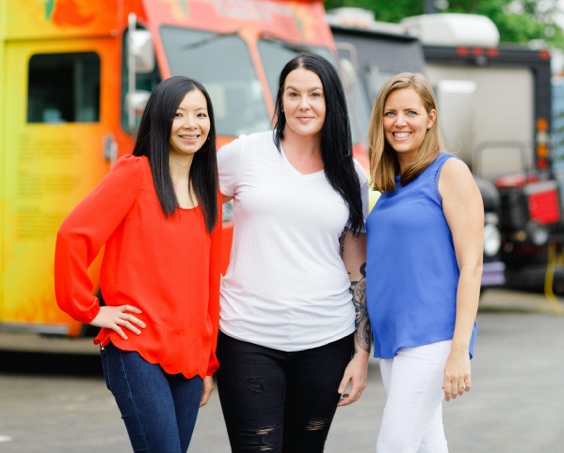 We are just like you!
We are not a big box retailer; in fact, we are just like you!
The Blossoming Kitchen was founded and is run by three hard-working women, right here in Charlotte, who know how difficult it is to juggle work, life, and keeping your family healthy and happy. It's our goal to help you save time and energy to be able to spend more quality time with your loved ones.
Healthy and Delicious!
We run a grade A, local Charlotte kitchen to provide your family the best quality meals. Our chef develops a fresh menu of breakfast, lunch, dinner and dessert items for you to choose from weekly.
Save time, energy and dishes!
We want to make your routine easier, not give you another project. Each meal is individually portioned and packaged in a BPA-free, dishwasher-safe, microwave-safe container. All meals are pre-cooked, all you need to do is heat up in the microwave or on the stove top in a pan.
No risk plus a gift!
Still not convinced? There is no commitment to make. Enjoy a FREE gift and try our food today!
Need more info?
Visit our FAQ page to answer all of your questions.